ADIF Update: A letter to MeitY on Indian App Economy, Decoding the Draft India Data Accessibility & Use Policy, and more
ADIF's work and latest activities
ADIF opposes the exploitation of Indian App Economy by Apple and Google.
We strongly feel that the walled gardens created by Apple and Google hamper the ability of Indian startups to innovate. These global giants wield the power to put Indian digital companies – both big and small – out of business without due notice or a fair grievance redressal mechanism.
If their abusive practices are left unchecked, it could gravely harm our startup ecosystem.
We thus wrote to the Minister for Electronics and Information Technology expressing our concerns.
Read the full letter here.
ADIF urges reducing GST compliance burden on small online sellers.
As an industry body with the objective of promoting India's digital startup ecosystem, we understand many small sellers want to start exploring online sales. However, the mandatory GST registration for doing online sales acts as an inhibitor for these sellers whose current incomes are small and well below the GST limits.
We thus wrote to the Union Finance Minister and Chairman of GST Council urging a reduction in the GST compliance burden on small online sellers.
Read the full letter here.
ADIF lauds South Korea for setting an example in curbing abuse of dominance by Apple and Google.
The country has taken a leading step to curtail the monopolistic practices of both Apple and Google – mainly mandating their own payment systems that charge commissions of up to 30% to publish apps on their marketplace.
Further, we believe that Google's move to allow select app developers to offer other payment methods – instead of mandatorily enforcing Google Play Billing – is a clear admission of guilt that the existing policy is unfair and discriminatory.
User choice billing should be made a rule for all developers and not an exception for a select company. Extending this to only a few companies without much clarity on the terms & commission rates reeks of preferential treatment – again unfair & discriminatory. 
Concerned about the impact of the Data Protection Bill on your business?
The upcoming Data Protection Bill is likely to significantly change the way data is collected and processed in India. It will impact businesses not only from a data privacy and protection perspective but also from an operations perspective.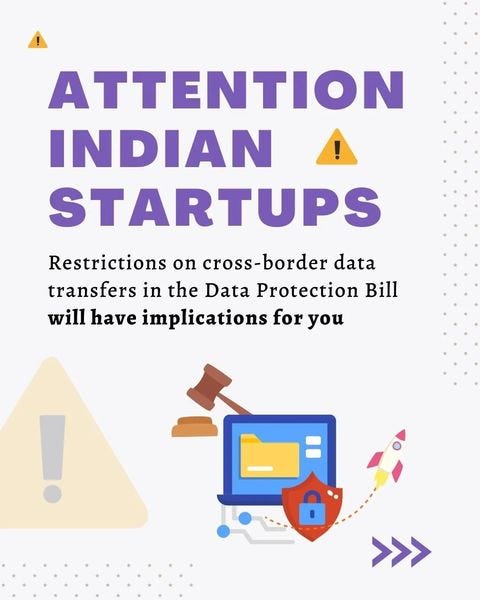 ADIF has collaborated with The Quantum Hub (TQH) for a study to understand the concerns of the startup community about the likely impact of the Bill. We will use the learnings from this exercise in our representations to the government.
To understand the key proposals currently under consideration by the government, please see a short explainer on the Data Protection Bill here.
The survey is very brief and will take about 3 minutes to complete.
Our alliance is growing bigger and stronger
ADIF's alliance is now 497-members strong and we are eager to have each and everyone who is vested in the success of the Indian startup ecosystem as a part of our alliance.
Find out more about our newest members here.
Latest from our blog
Decoding the Draft India Data Accessibility & Use Policy, 2022.
If India wants to fulfil its ambition of achieving a $5 trillion economy, it has to hone its ability to harness the value of data.
Read the full post here.
Doing Business in India: What Helps, What Hinders.
A holistic approach to developing entrepreneurship can bring major changes to the socio-economic landscape of India.
Read the full post here.
Cryptocurrency in India: Regulations and the lack thereof.
India should take a holistic view of the market that balances the pros and cons of the technology to ensure the benefits outweigh the costs.
Read the full post here.
That's all for this week, thank you for reading!
We look forward to your feedback to improve this newsletter and make it more relevant to you. You can e-mail me at amanat@adif.in.
Regards,
Amanat Khullar
Content & Editorial, ADIF